BABA GHULAM SHAH BADSHAH UNIVERSITY
RAJOURI - JAMMU & KASHMIR - 185234
Established by Govt. of J&K , Recognised by UGC under section 2(F) & 12(B)
National Knowledge Network (NKN) BGSBU: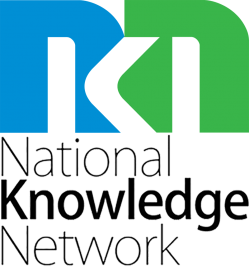 The NKN Node at Baba Ghulam Shah Badshah University is a part of the nationwide National Knowledge Network established by Ministry of Human Resource Development, Govt. of India. The idea of setting up the NKN at the national level was deliberated & finalised at the office of Principal Scientific Advisor (PSA) to the Government of India (GoI) and the National Knowledge Commission (NKC), whereas, the National Informatics Centre was designated as implementing agency for NKN. NKN was approved in March 2010 by the Union Cabinet with an outlay of Rs. 5990 Crores. Major objectives envisaged under the NKN are as under:
Establishing a high-speed backbone connectivity which will enable knowledge and information sharing.
Enabling collaborative research, development and Innovation Facilitating advanced distance education in specialized fields such as engineering, science, medicine etc.
Facilitating an ultra High speed backbone for e-Goverance
Facilitating integration of different sectoral networks in the field of research , education, health, commerce and goverance.
The main objective of the National Knowledge Network (NKN) is to interconnect all institutions of higher learning and research with a high speed data communication network to facilitate knowledge sharing and collaborative research. As of 31st May, 2016, 1586 links to institutions have been commissioned and made operational. A detailed account of NKN can be found at http://meity.gov.in/content/national-knowledge-network.
The NKN Node at BGSB University is linked to the national network with 1Gbps fibre optic link. We provide Internet connectivity to the students, scholars, teachers and staff of the University through campus wide Local Area Network (LAN). The network/architecture comprises of Quidway S9303 (Terabit routing switch) L3 switches, Quidway S-5300 Series L2 Switches and Eudemon 200E Series Router/Firewall. The existing infrastructure is capable of providing high speed Internet connectivity to more than 2000 users round the clock throughout the year.
All the teaching departments, research laboratories, libraries, hostels, offices and other facilities are connected to the Internet and are providing uninterrupted connectivity through more than 500 copper links. These departments and other facilities are connected to the main distribution point in the Server Room of BGSBU-NKN through more than 7 kilometres of fibre optic backbone. The Internet connectivity is being augmented with the help of fibre optic backbone and copper links in the newly constructed buildings and recently opened colleges and departments.
The university has seen a paradigm shift in providing facilities and services to all the stakeholders, particularly students and teachers after the joining of the incumbent Vice Chancellor. In this endeavour the NKN of BGSB University is shortly going to make the entire campus a Wi-Fi zone so as to provide seamless, on-the-go Internet connectivity to all the stakeholders.
Dr. Tasleem Arif
Project Coordinator (NKN)
Mobile: +91 9419174250


Mr. Harjeet Thapa
Technical Assistant (NKN)
Mobile: +91 9419796851


Mr. Kunwar Pratab
Service Personal, (AMC).
Mobile: +91 8803753243